---
Harmonica Photo Collection
---


●手の届くとこにあるハーモニカをならべてみました。

---


●左から、
テン・ホールズ・ハーモニカ(ゴールデンメロディー)
クロマチック・ハーモニカ3オクターブ(ハードバッパー)
クロマチック・ハーモニカ4オクターブ(クロモニカ280)
穴の数でいうと、10個、12個、16個です。
リードの枚数でいうと、20枚、48枚、64枚です
Ten Holes Harmonica - Golden Melody
Chromatic Harmonica 3 Octaves - Hard Bopper
Chromatic Harmonica 4 Octaves - Chromonica-280
When it says by the number of holes, they are ten pieces, 12 pieces, and 16 pieces.
When it says by the number of sheets of a lead, they are 20 sheets, 48 sheets, and 64 sheets.

---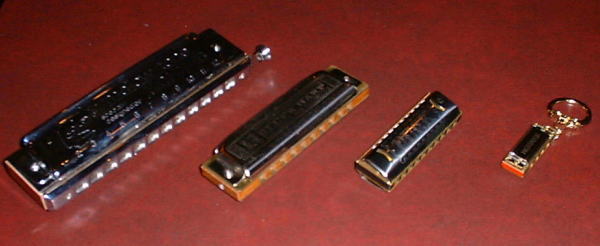 Mellow Tone、Blues Harp、Puck、Little Lady

---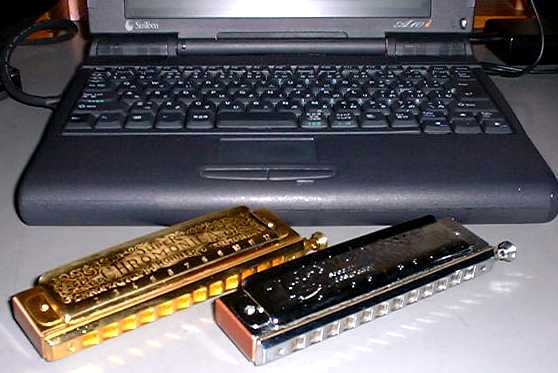 Super Chromonica-270 Gold Toots Mellow Tone
and Note PC

---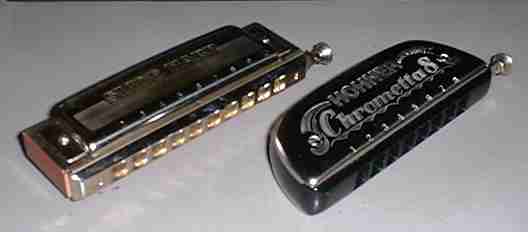 Slide Harp Chrometta-8
スライドハープはテンホールズと同じ音の配列に
スライドレバーをつけたものクロメッタ8は8穴2オクターブのもの
どちらも中途半端なため実際には使ってません。
A slide harp is what attached the slide lever to the arrangement of the same sound as ten holes.
Chrometta-8 is the thing of 8 hole 2 octave.
Since it is halfway, it uses in fact and neither becomes precocious.

---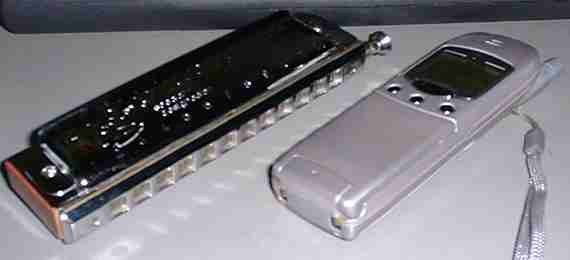 ●携帯電話との大きさの比較
Comparison of the size with a cellular phone

---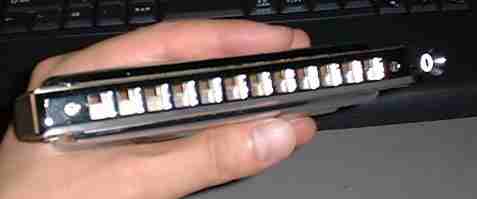 ●吹く側からハーモニカを見るとこんな感じ。
It is such touch when a harmonica is seen from the side to blow.

---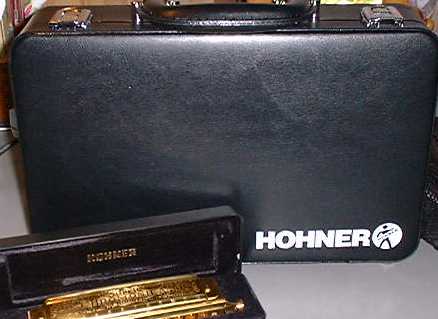 Harmonica Case
ホーナーのハーモニカケース。中に仕切りがしてあるのですが
いったい何の種類のハーモニカが入るのかよくわかりません。
それをはずして下のように使ってます。
Hohner's harmonica case. The partition has been carried out to inside.
It does not understand well which harmonica of one enters.
it -- removing -- as follows -- using --

---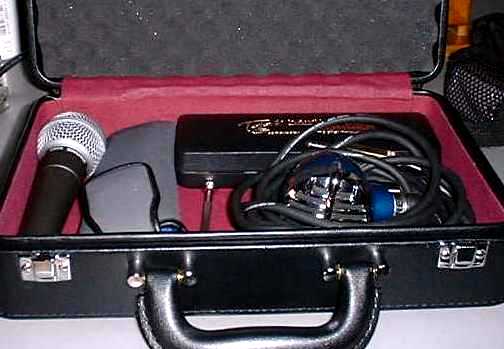 ---